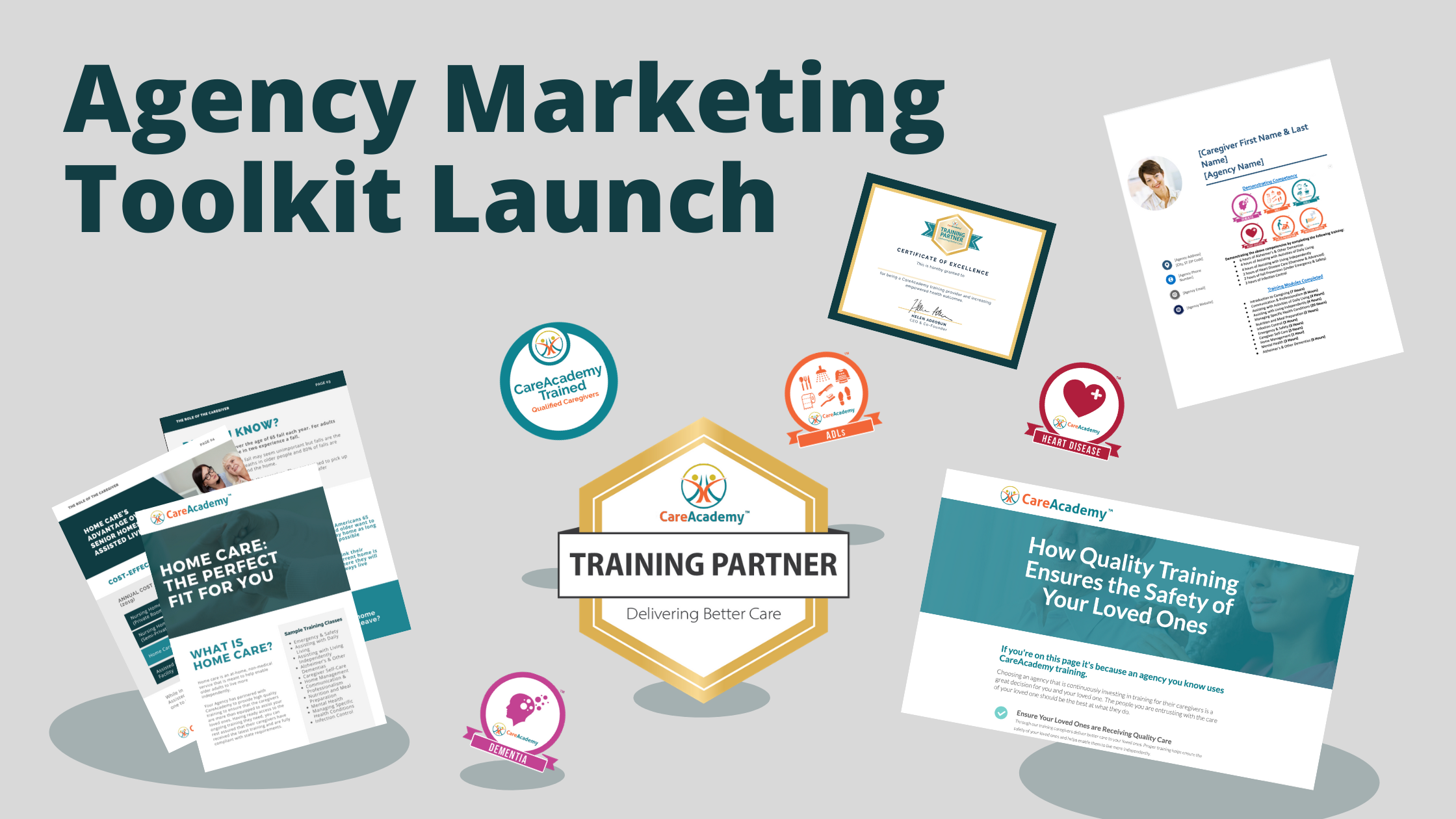 Our Agency customers have expressed an interest in having a set of marketing tools that showcases the value of the caregiver, the value of the training they provide to the caregiver, and the investments they are making in training.
In response, today we are launching the Agency Marketing toolkit to our customers. The toolkit is designed specifically for CareAcademy customers to aid them in their marketing efforts. The primary focus is to support agencies in building value around caregiver training.
This first phase of the Toolkit provides our customers with collateral that they can use in their sales and marketing process to describe the value of their caregivers. Additional items include certificates, competency badges, buttons for caregivers to wear when they visit client homes, as well as supporting resources. We will continue to add to the Toolkit over time and have exciting plans in the near future. If you are a CareAcademy customer, download your Toolkit today!
How will the Marketing Toolkit help me?
For Agencies, providing marketing support and establishing the value of the caregiver and their training regimen will improve client acquisition, contract value and client retention.
Improve client acquisition: Providing agencies with marketing tools to help generate new business.
Improve Contract value: Providing agencies with content and tools that create a clear link between caregiver training and improved client relationships and patient outcomes.
Improve Client Retention: Providing agencies tools and materials that show how caregivers evolve as needs change, enabling agencies to retain clients longer.
Get started today, learn more and register for your agency marketing toolkit here.
And if you are interested in becoming a CareAcademy customer, get started by booking a meeting with our Training Specialists.