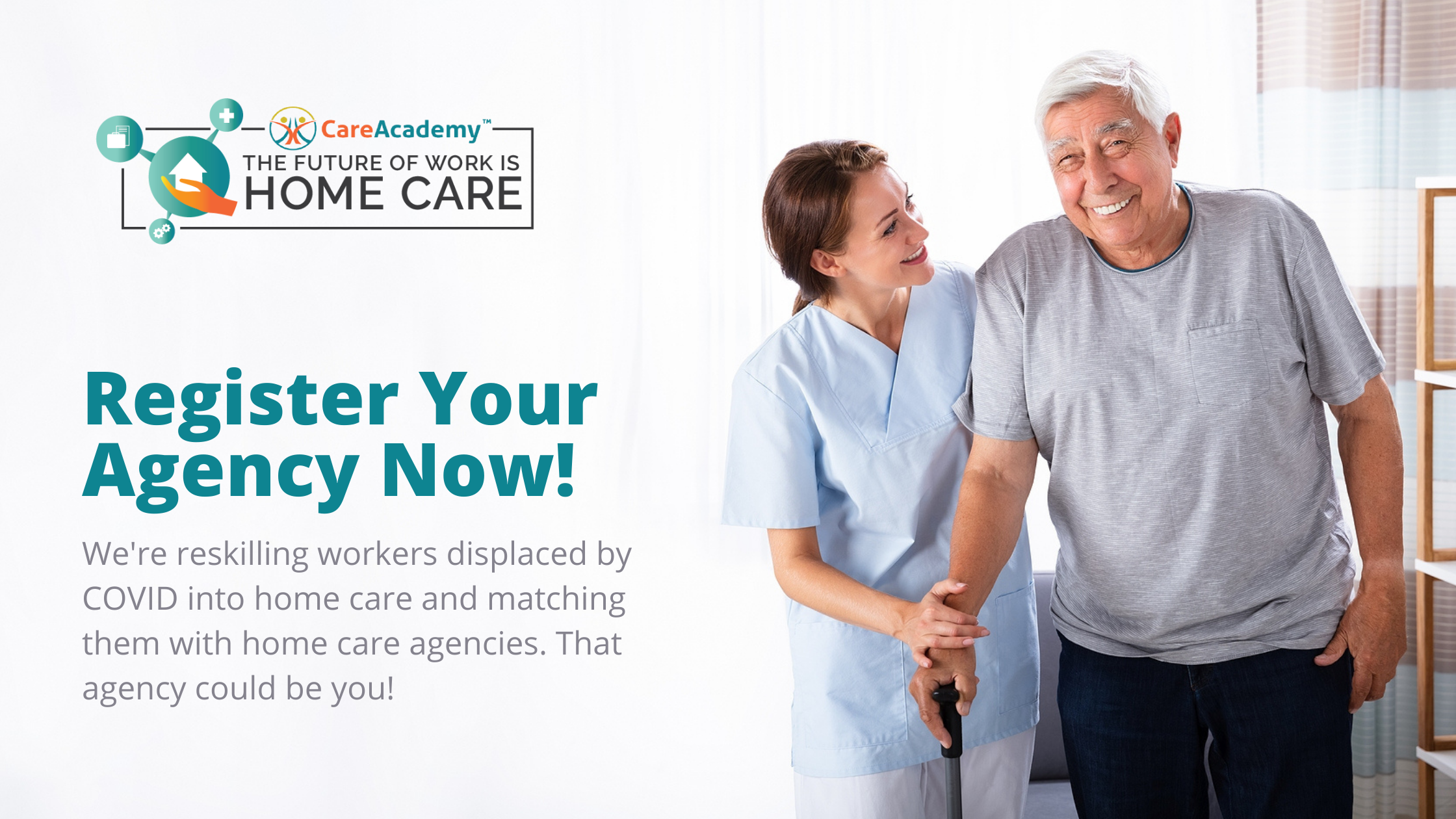 A full 6 months after the COVID-19 pandemic crested onto US shores, the pandemic continues to impact the lives of millions of Americans. Unemployment remains abnormally high and many families are fighting just to make ends meet. The Bureau of Labor Statistics reports that in June alone over 40 million Americans were unable to work because their employer closed or lost business due to the COVID-19 pandemic.
This economic downturn is particularly impactful for millennials, whose dampened career prospects and economic trajectory in the great recession has been compounded by the realities of COVID-19. Unable to find work and already more indebted than previous generations, the ripple effects of job loss for Millennials will be felt for decades to come.
Even as the demand for jobs in many U.S. industries decreases, the home care industry faces a unique set of challenges and opportunities resulting from its ongoing home health care worker shortage. The demand for direct care workers has increased thanks largely to the booming population of older adults, many of whom have opted to age in place. This demand has only been further accelerated by the realities of the COVID-19 pandemic.
With millions unemployed and the projected need to fill the 8.2 million open direct care positions by 2028, CareAcademy saw an opportunity for a win-win: that's why we created a broad industry consortium to launch the Future of Work campaign.
Looking to recruit new hires who are passionate about home care and have taken the initiative to join the 'Future of Work' campaign? 
The Future of Work of Work is Home Care
We launched the Future of Work campaign in June to offer a pathway for those left unemployed by COVID-19 as well as those seeking jobs in home care to accelerate their move into the home care industry. CareAcademy provides prospective direct care workers with the foundational training necessary to qualify for work in the industry. The campaign not only reskills workers to meet growing demand, it directly supports home care agencies in accessing newly trained professionals to fill their needs.
To ease the burden of training a new workforce to meet rising demand, participation in the Future of Work campaign allows home care agencies to access trained professionals with the foundational skills to begin a career in home care work.
How does it work?
The Future of Work campaign serves to open doors for people that may not have known that home care was a viable career option. Through the program, anyone can take our foundational Home Care Starter course, and progress to our Home Care Hero certification for free. Once training has been completed, participants are matched with agencies in their geographic region, prepared for any necessary agency specific training and ready to get to work.
Over 2200 people have signed on to the Future of Work campaign and hundreds have completed their training and been matched with agencies.
Our growing pool of participants has also led to the creation of CaregiverCon-- a half-day event that will be the grand closing of this phase of the Future of Work Campaign. Participants will have the necessary time to complete their initial training, participate in a series of educational talks, and receive same day matching with participating agencies.
Take Advantage of the Future of Work
The Future of Work campaign presents an unprecedented opportunity for those impacted by COVID-19 job loss, those who hadn't previously considered home care a viable career path, and home care agencies working to meet rising demand. Hiring, training, and retaining direct care workers has always been a challenge, but with the frictionless pipeline created by the Future of Work campaign, agencies can position themselves for success in a rapidly changing healthcare environment.
Ready to expand your workforce of skilled direct care workers? Sign up to become an agency partner today.