While there are numerous ways to market a home care business, some take significantly more time and resources than others. 
For example, developing an organic SEO strategy takes longer to yield results than running a Google Ads campaign. 
But when you're just launching your home care business, you want to get clients through the door as fast as possible. The more clients you can attract and care for, the more chance you have of receiving bonafide referrals. (And nothing builds a business better than referrals.)
However, referrals are not the only way to land more clients. 
So in this guide, we'll focus on eleven proven methods you can use to quickly land your first home care agency clients.
11 Practical Steps to Land More Home Care Agency Clients
Here are 11 effective ways to get more home care agency clients and ramp up your business. 
1. Set up a GMB profile
Google My Business (GMB) allows you to create a free business profile on Google where you can attract new clients via Local Search and the Map Pack.
(Note: The top 3 GMB listings in the search result are known as the "Map Pack", the "Google Snack Pack", or the "Local 3 Pack".)
It's essential to establish your presence in Google Maps since they display in most local markets when people search for terms like "[Location] home care agencies". Here's an example for "New York home care agencies":
A study by Moz found that that 44% of the total clicks went to the Map Pack:
So make sure you set up your GMB profile and rank in the Map Pack. 
2. List your agency on lead gen sites
One of the best ways to land more clients is to list your home care agency on industry lead gen sites, such as Caring.com and SeniorAdvisor.com.
Clients trust these independent sites, plus they usually rank high in the search results. For example, Caring.com ranks in the #1 organic position for most "[location] home care agency" terms, like "Los Angeles home care agency":
So, get your agency listed on these sites and take advantage of the industry lead gen sites' top rankings. Plus, if you want more exposure, you can also purchase featured listings, which will guarantee your agency shows at the top of the list in your chosen service categories.
3. Collect and promote reviews on digital properties
There's a tremendous amount of competition among home care agencies. Once you get found online, you need a way to stand out, and the best way to do that is via social proof.
Latest figures show that the average consumer reads 10 reviews before feeling able to trust a business. In the healthcare industry, 89% of consumers read online reviews, and 87% believe they are important. Plus, 79% of consumers say they trust online reviews as much as personal recommendations from friends or family.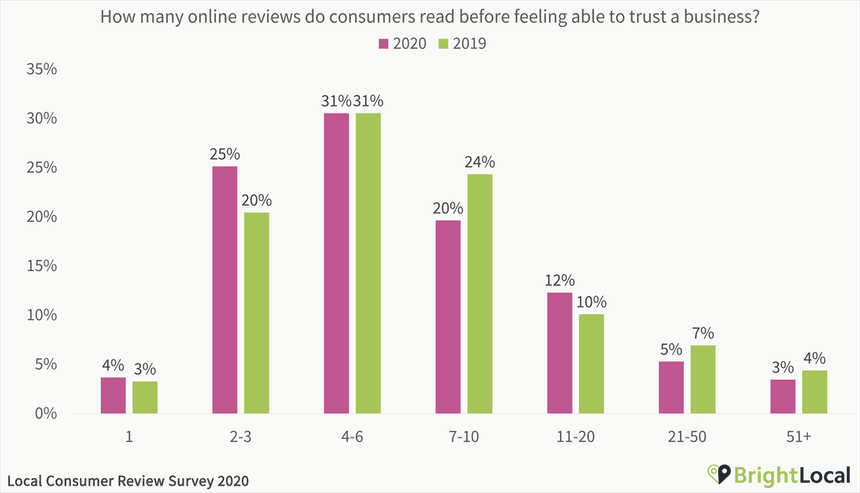 People will choose the agencies that have the highest number of quality reviews because there is perceived trust. So, your agency needs to devise a campaign to proactively source reviews from happy clients and distribute those across your most important digital properties, such as your website, GMB profile, social media profiles, and lead gen listings.
4. Speak at community events
Speaking at community events gives your business visibility, helps establish your authority, and broadens your professional network. Plus, it affords your local community a chance to connect with you and your team.
You could speak at local senior centers, senior apartments, assisted living facilities, nursing or rehab facilities, and retirement communities. Ensure that you choose relevant and informative topics for your audience, such as nutrition, exercise, sexuality, and memory enhancement.
5. Partner with local healthcare professionals
You can also promote your home care agency by partnering with local healthcare professionals, including:
Physicians, including House Call Physicians
Occupational Therapists
Hospital Discharge Planners
Social Workers
Nursing Homes
Rehabilitation Centers (outpatient and inpatient)
Adult Day Care Centers
Hospices
Assisted Living Facilities
Skilled Nursing Facilities
Home Health Agencies (Medicare Certified)
Social Service Agencies
Continuing Care Retirement Communities (CCRC)
Disease-Specific Associations, e.g. MS or ALS
Veterans Administration Programs
6. Ask for referrals
Asking for referrals from your current and past clients is the most effective way to get new clients.
According to the 5th edition of the Private Duty Benchmarking Study released by the Home Care Association of America, current and past clients are the top sources of new referrals.
The most effective way to get those referrals is by forming a positive relationship so that it's much easier to approach clients further down the line.
You can also offer incentives to current clients in exchange for referrals. For example, every 3-4 months, give your clients referral cards that offer a service discount when referring friends to your agency.
7. Partner with complementary businesses
Another option is to partner with complementary businesses such as rehab centers, hospice agencies, or skilled home health agencies. Although these places may be providing medical care with a daily nurse or therapist, there is often a gap in non-medical personal care and other support services that you can fill.
8. Launch a Google Ads campaign
If you have some advertising budget set aside, then consider running a Google Ads campaign.
With over 52 million searches on Google related to senior care every single year, this is a great way to display your home care business at the top of Google when people are searching for the services you provide.
The key with Google Ads is to ensure you only bid on keywords that could drive leads to your business. For instance, think about the types of things your clients, or people searching on behalf of them, might enter into Google to find home care agencies that provide the services you offer. 
Aside from choosing keywords, you need to make sure your ad copy includes your major selling points – trust, independence, premium care, and flexible terms – and that your landing page is professional and informative, including your map location and contact details.
9. Run ads in senior publications
Aside from Google Ads, you can place adverts in senior publications, such as local newsletters and magazines. Plus, you could also include a discount coupon with the advert – 20% off the first week of home care – to attract new clients. Alternatively, you can also place free ads in local newspapers and Craigslist.
While newspapers and magazines may not be as popular in the digital age, many senior people still prefer to scan the ads in their local newspapers.
10. Connect with senior center employees or volunteers
It's beneficial to network and connect with employees and volunteers at your local senior centers and care facilities. These people work with your ideal clients every day and can easily recommend your services, so it pays to build good working relationships with them.
11. Co-market a caregiver workshop
Caregiver workshops offer an excellent opportunity for you to share caregiving tips and non-medical home care advice, as well as network with other family caregivers.
You can co-host and market the workshop with another local healthcare professional, such as a physician or geriatric care manager, to provide even more value for attendees. Plus, you could offer an exclusive discount for attendees that want to try your services.
Final Thoughts
Getting clients for a home care business can be challenging when you're just getting started and nobody is familiar with your name or services.
But armed with these 11 practical steps, you can start landing clients from day one. Work your way through the list to ensure your home care business is up and running, and caring for plenty of clients, in no time at all.